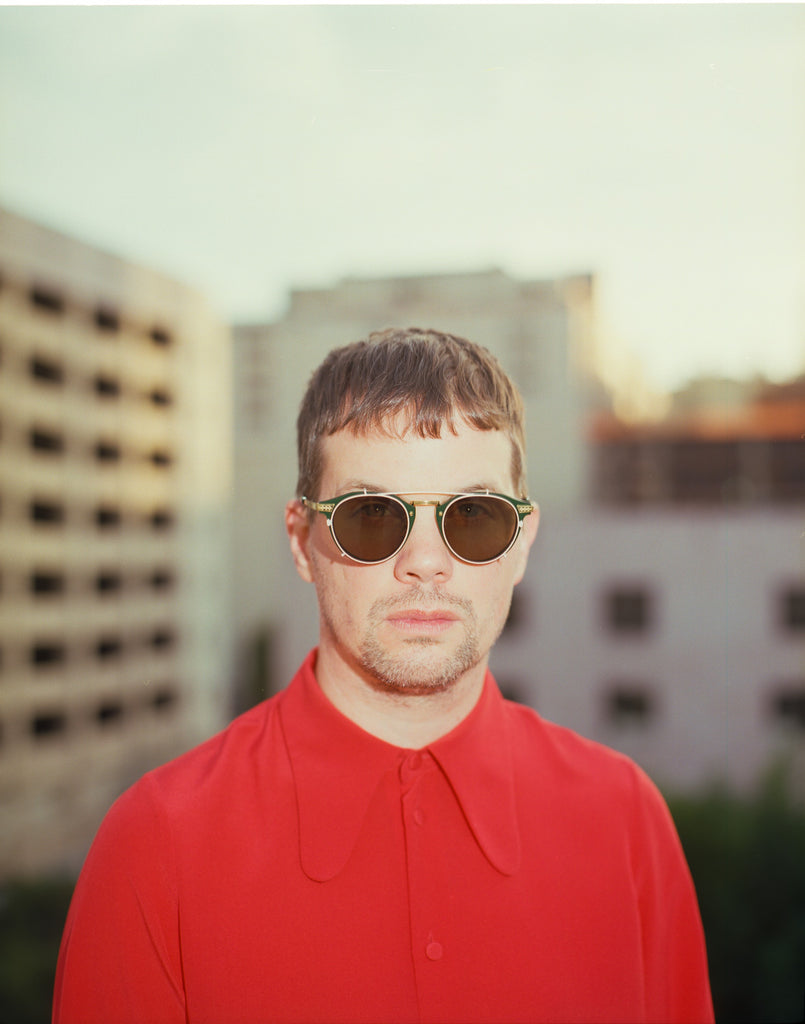 With 20 limited pairs, Andy Dixon and Dutil Eyewear launched a limited edition set of frames. 
"It is a sort of an insanely limited edition," Dixon says with a laugh. The glasses were largely sold out via pre-order well before the Sept. 30 drop date. "When we teased the launch three months ago, it said 'coming soon,' and there were like ten persons emailing about it asking to buy it," Eric Dickstein, the founder of the premium eyewear company, explains.
Dixon says Dickstein was the one who dealt with the difficult decision of how many frames were going to create for their collaboration still Dixon was who decidedly easy which colours will the frames had. 
Made-in-Japan design in Dutil's latest lineup designed by Dickstein, the collab. frames had forest green acetate, a pink polarized sunglass clip and gold-plated titanium accents. "It's one of my favourite colour combinations that I use all the time — that kind of dark, jewel-tone green, with a kind of candy pink and gold," Dixon said. 
All hypotheticals aside, though, Dixon admits that, while settling on the colour selects was an easy task, deciding where to put said shades on a 'canvas' that's decidedly smaller than what he's accustomed to working on proved to be a more tricky task.
The hardest part came when Dixon had to decide where to put the colour shades. "There's not much surface area for colour in eyewear," Dixon says. "So, we came up with the idea of the clips to make the pink an option for a pop of colour."
As soon as he saw the completed glasses, Dixon knew he'd made the right choice. Why? Well, because he loved them.
Dixon's use of colour for the design left Dickstein, a 23-year veteran of the premium eyewear industry, suitably impressed. "He made me think about colour in a completely different way in eyewear," Dickstein, who is also the owner of the Vancouver-based boutiques Dutil Denim and Durant Sessions, says. "I could show you that same frame in a different colour format, and it does not even touch to the premium-luxury essence that this piece has."
In addition to the frames, each pair was numbered for authenticity and was packaged within a leather case featuring a miniature version of one of Dixon's celebrated paintings and a pink cleaning cloth. 
"Everything, from the packaging, down to the nuances of the frame … you can't do better than what he chose," Dickstein says. "It's what his artwork is, in actual form." The collaboration eyewear design represents the perfect balance between practical fashion pieces and art, according to the designer. Though, he's not so sure how 'practical' they will prove in his own, personal eyewear collection.
For more information, read: https://vancouversun.com/life/fashion-beauty/andy-dixon-partners-with-vancouver-based-eyewear-brand-dutil-on-new-limited-edition-release
Continue reading