Brad Wilk X Dutil Eyewear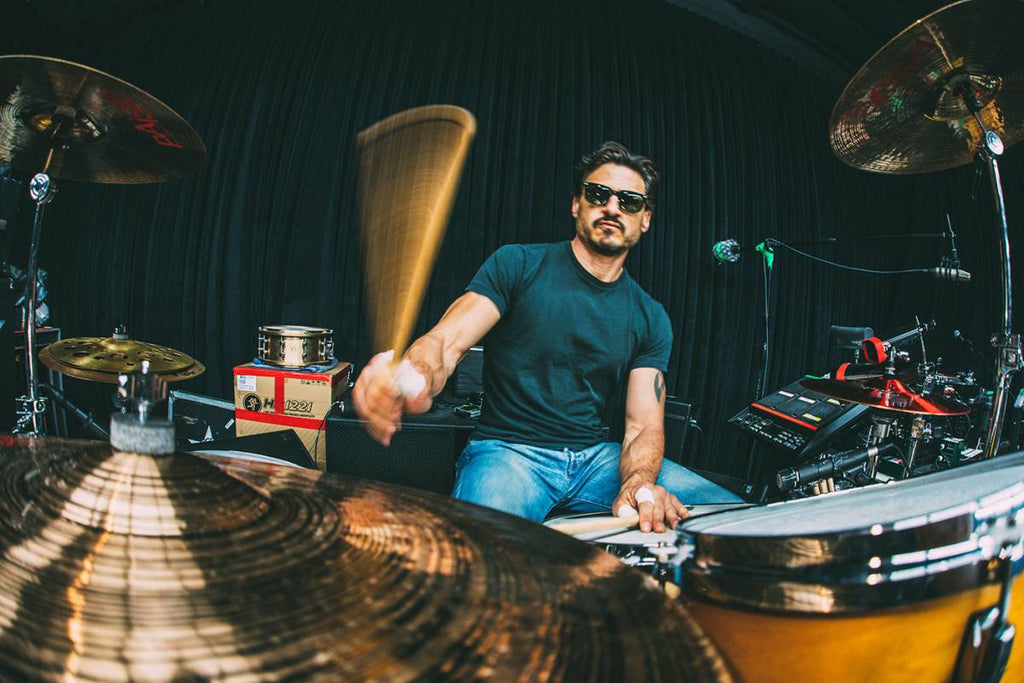 Friendship took Brad Wilk and Eric Dickstein of Vancouver-based Dutil Eyewear to create a limited-edition sunglasses collection to raise money for the homeless. 
Wilk has played powerhouse timekeeper to bands like Rage Against the Machine, Prophets of Rage, and Audioslave.
The pair are also auctioning off a Wilk-signed Gretsch drum kit donated by DW Drums. Both the sunglasses and the kit raise money for PATH—a California nonprofit dedicated to finding permanent housing for those in need.
Dickstein and Wilk have known each other since they were two, spending their childhood in Southern California's San Fernando Valley and sharing a love of music. Dickstein vividly remembers jumping around the house to MTV.
While Wilk went on to play on multi-platinum records and the stages of the world's biggest music festivals, Dickstein worked with Los Angeles premium eyewear brand Oliver Peoples. He later moved into designing his eyewear styles via Dutil and his Vancouver-based store Durant Sessions. The Dutil brand has collaborated with other creatives, from Vancouver artist Andy Dixon to English actor Samuel Barnett.
Staying friends into adulthood, Wilk and Dickstein have combined their style skills on classic sunglasses with a Southern Californian vibe. Wilk has a well-known affinity for the number three, so the collab features 33 frames in both navy and black. Designed in Vancouver and crafted by artisans in Sabae, Japan, each pair comes with custom cleaning cloths and a custom case.
The Dutil x Brad Wilk eyewear collection is available at Durant Sessions (315 West Cordova Street and 2539 Main Street in Vancouver) and select optical stores around North America. Meanwhile, watch for the drum-kit auction when it goes live online; see dutileyewear.com/ for more details.
For more information please read: https://www.straight.com/life/1363436/vancouver-based-dutil-eyewear-collab-drummer-brad-wilk-raises-funds-good-cause